Avis Pioneer Logistics Sdn Bhd
Avis Pioneer Logistics Sdn Bhd
were founded in the year 2000 as forwarding agent. Today, the company offers a fully integrated service encompassing Freight Forwarding (Ocean & Air), Custom Clearance, Project Forwarding, Inland Transportation, Warehousing, Local Distribution, Express Services and much more. We operate our branch network in Malaysia and extensive overseas network.
Avis Pioneer Logistics
has young, energetic, qualified, experienced and dedicated team members, their main goal is customer satisfaction and maintain highest service standards in all respects.
Avis Pioneer Logistics
has supported over 500 satisfied customers, own office, warehouse area over 300,000 sq.ft. Spread throughout the country and fleet of own vehicles. Recognizing the need to constantly improve our human capital, we conduct training sessions regularly to enhance our competitiveness globally.
Avis Pioneer Logistics
have come a long way in transforming itself into one of the top logistics companies in the region.
Associations
Avis Pioneer Logistics Sdn Bhd is affiliated with associations consisting of leading companies in the industry.
Worldwide Air & Sea Alliancean
On Call Transporter's Group
Freight Forwarder Directory
EastWest Logistics Network
Worldwide Logistics Member
25,000 of people in Malaysia knows AVIS PIONEER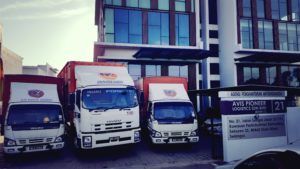 Solution Needed? Let me help 🙂
Interested with this service. Want to work with us for your Next Project?